October 30, 2010 0 Comments Offtime
Cake Lingerie: Cotton Candy
Alright ladies, we all know the pain of wanting to look great in some sleek and sexy lingerie but let's be honest, post baby or in later years, we don't always feel that great even if the underwear looks amazing. The ultimate solution to this ubiquitous problem is to find a company which is able to produce beautiful looking underwear which also feels comfortable and flattering. One company which absolutely fits the bill here is Cake Lingerie, a fabulous company which has been set up with that mission in mind, of producing gorgeous lingerie which is supporting and makes the woman wearing it feel every bit as great as she should.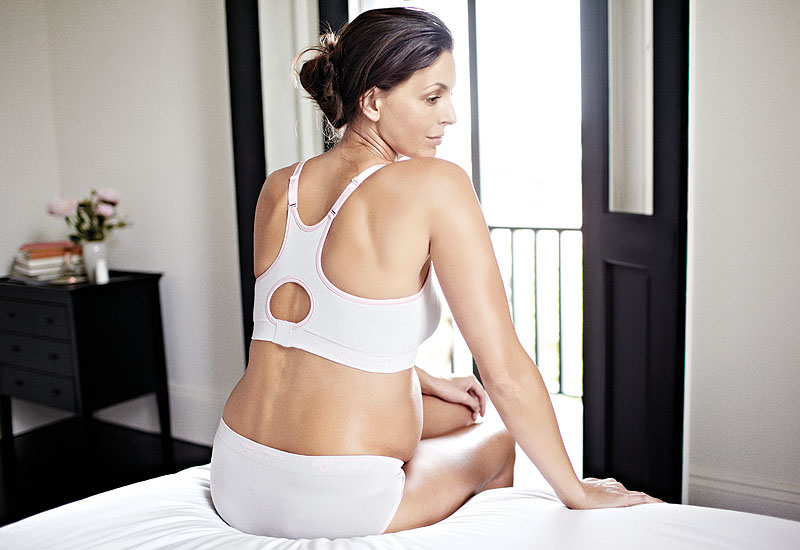 There are a number of reasons why this company has grown so much in popularity, so let's take a good look at exactly why.
Fabric
Fabric is something which many lingerie companies struggle with when they are trying to create a solid support for their products. The netted and thinly lined material which is often used for lingerie doesn't offer the same support, and you cannot very well use cotton on underwear which is supposed to be sexy. The fabric which Cake Lingerie are making is created with silky smooth fabric which provides support in all of the right areas.
Maternity
The maternity set is a top seller for this company and it is easy to see why, helping mother's to feel gorgeous again. Putting this set on not only is super comfortable, but it also makes people feel special during this not so flattering stage post-partum.  The unique back provides more support than the standard design  Fans also like how easy the hook is to open/close for nursing.  There is no fumbling trying to use it one-handed. The stretch in the fabric allows this bra to be used in all stages: pregnancy, nursing and sleep bra. The moulded cup is great because it allows for the nursing pad to stick right on without any bulky show through. This is the essential maternity and nursing bra and one should definitely stock up on a few because they are worth it.
Size
With most lingerie options there is an issue which arises as the body changes shape, which often result in having to do away with the old items and get new stuff. Because of the way in which the Cake Lingerie stuff is designed however, there is far more give with the items which means that you can keep them for longer, even if your body does change.
Price
Despite the fact that the products which Cake Lingerie produce can be considered specialist, the price tags which they come with would not suggest that at all. For just $49.99 for example women can get their hands on the maternity set, and the price is just as reasonable on the rest of the products from this delightful online store.
This is a wonderful company which provides a wide range of lingerie solutions for women all over the country.
---