May 17, 2013 0 Comments Offtime
How to Make your Own Dol Towers for Korean 1st Birthday Parties
Dol Towers have become a key part of any Korean birthday celebration and these cool little beaded towers make for a perfect gift. Not only do these look really cool, they can easily be made at home and then offered for a birthday. These towers represent accomplishments and that is just what a first birthday is, which is why they are the perfect thing to take to anyones very first birthday event.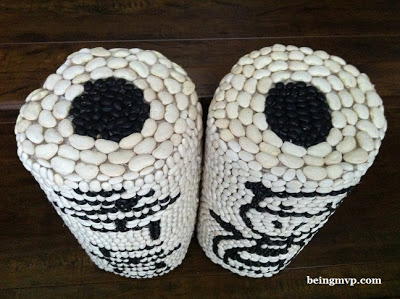 Instead of splashing out and buying dol towers, making them at home is super easy and you can even get the kids involved and make a bit of family fun. Right then, let's get into how to make these cool towers for your upcoming Korean 1st birthday party.
What You Will Need
The supplies which you will need to get your hands on in order to make these towers are easy to get and most importantly, you won't have to shell out too much to get them.
2 rolls of paper towels
card stock
hot glue gun with lots of glue sticks
tape
assorted beans (white and black or even colored candies)
You will also need to print out the image that you wish to place on the front of the dol tower, get this done first so that everything is ready. If you are worried about what image you should be putting on the tower, you can always print off a default 1st  birthday image online.
Making The Tower
Start by wrapping the image around the roll of kitchen paper, remember to keep it in its packaging. Now take the black beans which you have and your glue gun, and start to glue the beads along the lines of the image that you have chosen, to emboss the image. Once you have completed this you need to fill in the rest of the space around the image with the white beads, which will really bring that image out.
Always make two towers but be sure to have two different images. Once you have completed the image at the front, it is customary to add some design to the back, you can keep this simple with a straight black line, which is then surrounded by the remainder of the white beads which you have.
Just remember that when you are selecting an image, bear in mind that you are then going to have to attach beans onto the image lines, which is going to be far trickier with a complex design.
These towers may take up quite a lot of your time, and getting the beads to stick can often be challenging. With this in mind make sure that you are completing the towers well in advance of the party, so that you can be sure that they will be ready when the time comes.
Finally, please share with us your creations, any photos would be more than welcome and we would love to see how you have all got on.
---