July 1, 2014 0 Comments Offtime
Blackened Fish With Mango Recipe
For any dinner party or special event, this blackened fish with mango recipe is sure to be a showstopper, rich in flavor with beautiful notes of sweetness, earthy flavors, guests will be begging the chef for the recipe at the end of the night. This is actually a dish which has won many cooks and chefs awards, and the beauty of this particular dish is that it is actually very easy to prepare.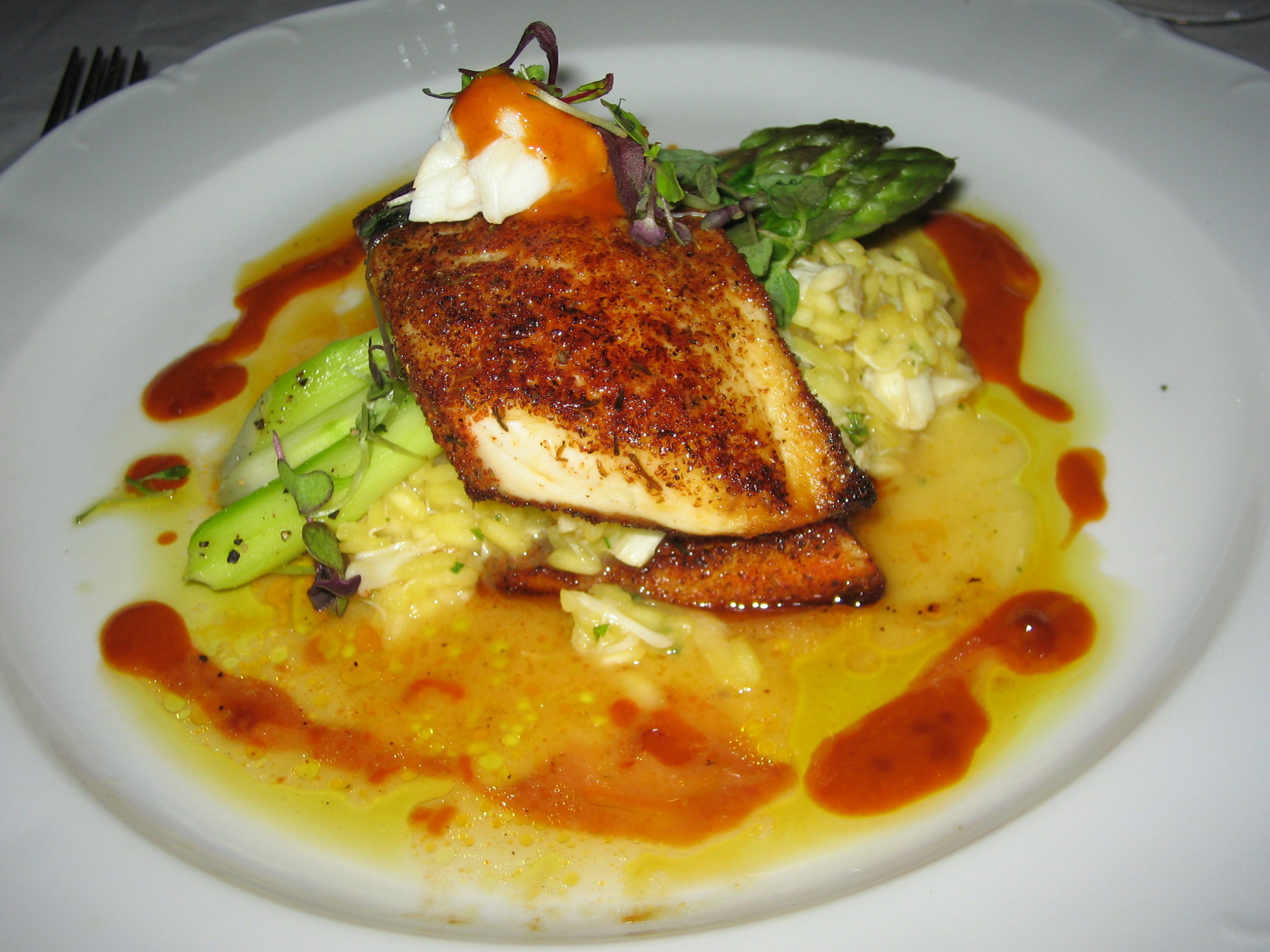 First let us take a look at the ingredients which are needed for this dish, and then we'll get stuck into the directions, let's go.
Ingredients
1-1/2 teaspoons ground cumin
1 teaspoon garlic powder
1 teaspoon dried oregano
1/2 teaspoon ground ginger
1/2 teaspoon smoked paprika
1/2 teaspoon kosher salt
1/2 teaspoon ground black pepper
1/4 teaspoon ground red pepper
2 tablespoons olive oil
4 mahi mahi fillets (4 oz each)
PAM® Grilling Spray
1 can (14.5 oz each) stewed tomatoes, drained, chopped
1 medium mango, peeled, chopped
1 jalapeno pepper, seeded, chopped
1/2 cup chopped red onion
2 tablespoons chopped fresh cilantro
1 teaspoon ground cumin
1 teaspoon minced garlic
1 lime, juiced
Directions
There are just 4 simple steps to create this delightful dish.
Step One
Combine the cumin, garlic powder, dried oregano, ginger, smoked paprika, salt and the black and red peppers together in a small bowl, gradually pour in the olive oil to create a paste and then split the mixture in half and set aside.
Step Two
Brush one half of the mixture you have just created onto each side of the fish fillets and set aside, whilst they are marinating lightly spray the grill with some oil and ramp up the heat to the highest level possible. Once the grill has reached temperature, place the fish fillets on for 3-4 minutes on each side, this should ensure that the fish is both well cooked inside, and charcoal black on the outside.
Step Three
Whilst the fish is cooking, mix the drained tomatoes, the mango, jalapeño, red onion, cilantro, cumin, garlic and lime juice in a small bowl. Try to use a spoon here to slowly mix the ingredients, this will avoid it becoming to slushy, we want a fresh and chunky salsa here.
Step Four
Once the fish flakes away with a fork, remove it from the grill and brush the remaining paste which we made in step one onto the fish. Plate the fish up and serve the salsa along side the fish rather than on top of it, give a final squirt of lime juice and you may also wish to add some cilantro leaves for aesthetic value.
Not only does this fish look absolutely delightful, it is also a melt in the mouth dish which gives a really caribbean feel to the palate. Why not try and prepare this for a dinner party in the future and just watch the reaction which you get from the guests?
---